29er – SWE 2106 – 2012, For sale!
29er – for sale!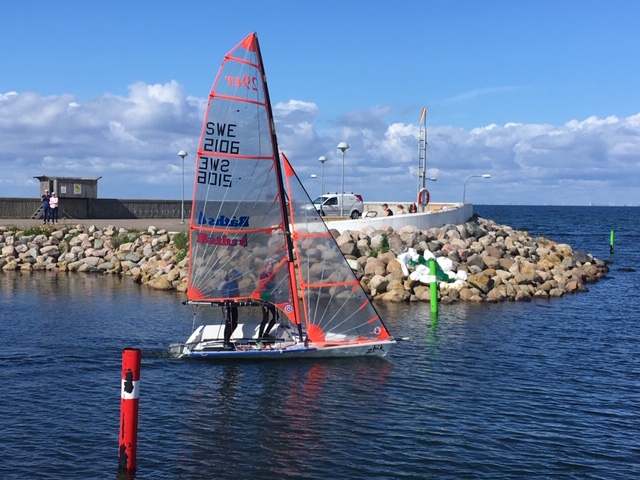 The boat have been very well maintained with a lot of new equipment/ blocks as well as ropes, with running/standing rigg.  The boat is an Ovington from mid-2012 and has ongoing been updated to be in race condition.
The boat includes among other things a set of sails, Bluewave turnbuckles, trolley and top cover + under cover, Mast and Boom cover.
Mast  new 2017/18
Forestay  (New Feb-2020)
New Harken blocks (Genaker, Jib, Bowsprit, Main etc) (2019/2020)
Mast – Ovington Aluminium Sheave box – New(2020)
Mast – Ovington mast tip sheave – New(2020)
Fock – Harken Jib car with block – New(2019)
Fock – Harken Jib track – New(2019)
Genaker sock – New(2020)
Alu. Rudder/Centerboard kombi foilbag, Centerbord adapted for both ALU/GRP centerbord) (2020)
Top/bottom Covers (Jess)
Mast and Boom Covers
Trolley – Galv
The boat is dry.  Laying in Malmoe , Sweden (close to Copenhagen, DK)
Price: 5600,-  EUR.
e-mail: vidarhope1@me.com
mob.: +46 701 44 63 40