29er 2534
29er 2534 Nautivela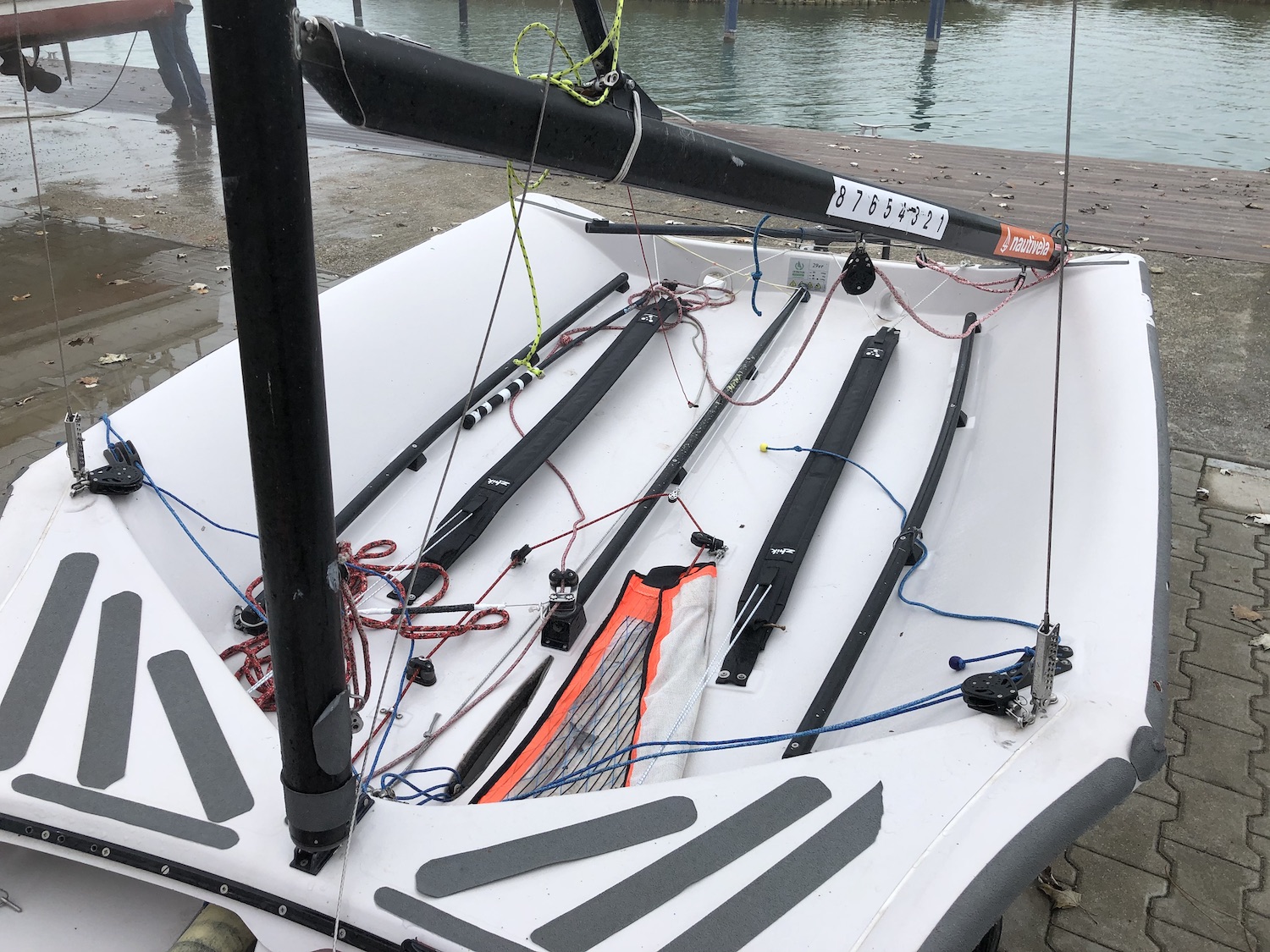 Fast and well maintained boat, barely used.
Used only one and a half season and the team had another new boat to sail on races.
Ready to race with two sets of sails.
One for racing and one for training.
Both sets have their own sheets also.
Trolley, cover, mast etc.
Extra shrouds with fast adjustable tensioners,
Extra trolley which can be disassemble to be able to travel on rooftop.